Exploring the beauty the underwater world in Bali !
Start your PADI courses ONLINE !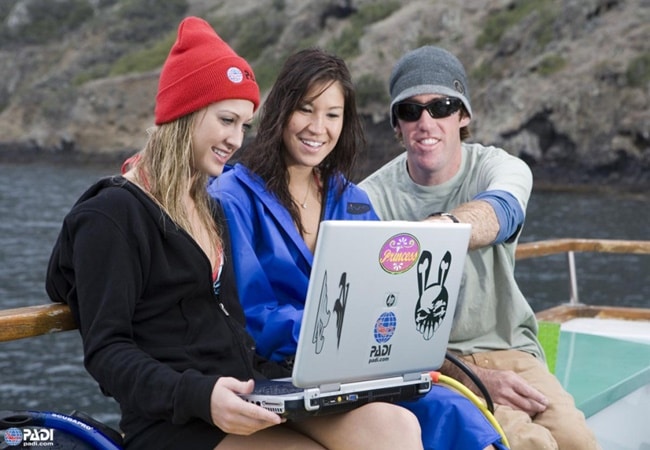 Study online and get ready to go to the ocean in Bali !
Online study is very convenient and it gives you a lot of flexibility on your busy life.
You can get started immediately with the knowledge development portion of the course and work at your own pace using the PADI eLearning® system.
This convenient, interactive study option allows you to learn anytime and anywhere you have an internet connection.
We highly recommend to use this tool especially for those who have limited time in Bali.
Diving with Nitrox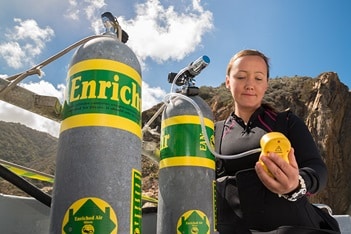 Enriched Air Diver
Scuba diving with enriched air nitrox gives you more no decompression time, especially on repetitive scuba dives.
The course no longer requires Open Water dives for certification.
It's just a half day course, so you may want to combine with PADI course or fun diving ! We have a special offer for Enriched Air-Nitrox course + pack now !
We recommend to use Nitrox especially for divers who make repetitive dive in resort area and underwater photographer. Enriched Air – Nitrox ONLINE course is available !
100% Satisfaction ! Dive Safari Bali
Dive safari tour is recommended in Bali ! Bali is quite large. Major dive sites are Menjangan (Northwest), Amed & Tulamben (Northeast), Padang Bai (East), Nusa Penida (South East). Every dive sites have different characteristics and very attractive to divers.
Bali Diving Safari is a luxurious plan that can be enjoyed by combining different dive sites together in one package.
We arrange individual Dive Safari package according to your level of diving, interest and staying time. Please enjoy the charm of the dive safari trip ! contact us
Get Covered !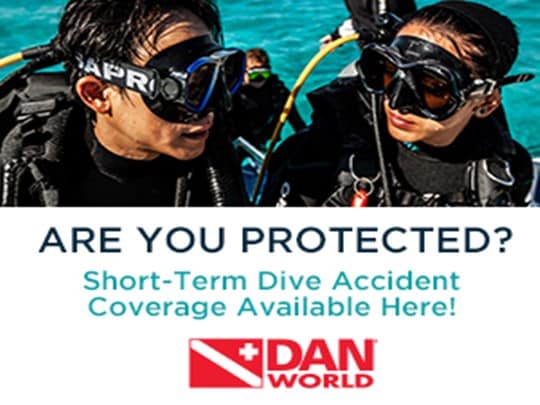 DAN (Divers Alert Network) is the most respected diving insurance company in the world. And they are non-profit.
We are extremely pleased to be able to offer DAN Short Term Insurance. This is wonderful service that will insure you instantly, for either 10 days or 30 days.
We can sign you up in advance, or you can sign up the day you arrive. You are insured from that moment.
Coverage Details