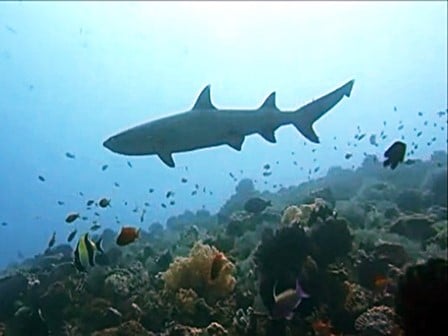 Location
Candidasa – about 1 hour from Sanur and 1.5 hours from Kuta area
Gili Tepekong
Gili Tepekong is located near Amuk Bay. Unlike other dive sites in Bali, flow comes directly from the Lombok Strait, so depending on the time of day and tide, you may experience a very challenging diving.
If the tide and conditions allow, we will pass through a small cave, enjoy the spectacular scenery on the wall side and return to reef side. Beautiful coral reefs, barracuda, white chip reef sharks are there.
Diving point call Canyon. Canyon is only for experience divers where the current condition changes suddenly, When dive in Canyon, you must dive with a dive guide with a lot of experience. Mola-Mola, season is between July to Oct.
Level: AOW~ (Dive log 50 +)
Depth: 10-25 m
Visibility: 15-30 m
Currents: moderate to strong
Access: boat
Type of Dive: wall & coral reef
Temperature: 26-29℃
Best time of year: all year
Gili Mimpang
Gili Mimpang is known as Batu Tiga since it consists of three rocks. The dive sites is located in Amuk Bay between Gili Tepekong and the main island of Bali. The topography of Mimpang is interesting with wall, slops and rocks, and there are many healthy soft corals, hard corals and gorgonians.
One of the mainly highlights of marine life here include white tip and black tip reef sharks, and Mola-Mola between July-Oct.
Like Gili Tepekong, currents are complicated depend on the time and tide. We suggest to dive with a experienced dive guide.
Level: AOW~ (Dive log 50 +)
Depth: 12-40 m
Visibility: 15-30 m
Currents: moderate to strong
Access: boat
Type of Dive: wall & coral reef
Temperature: 18-29℃
Best time of year: all year